Unique pieces designed and handcrafted in solid wood, made from recycled old furniture or wood of your choice.
Unique pieces
designed and handmade
Furniture and decoration for sale, made of recycled wood or solid wood, also possible made to measure.
Handcrafted furniture
By Melanie
High level of finish, original design, attention to detail with recycled old furniture.
Outdoor furniture from modified wood
Enjoy your garden to the full with a piece of Melanie Six garden furniture. Conviviality prevails!
Discover our webshop with handmade decoration and rattan furniture.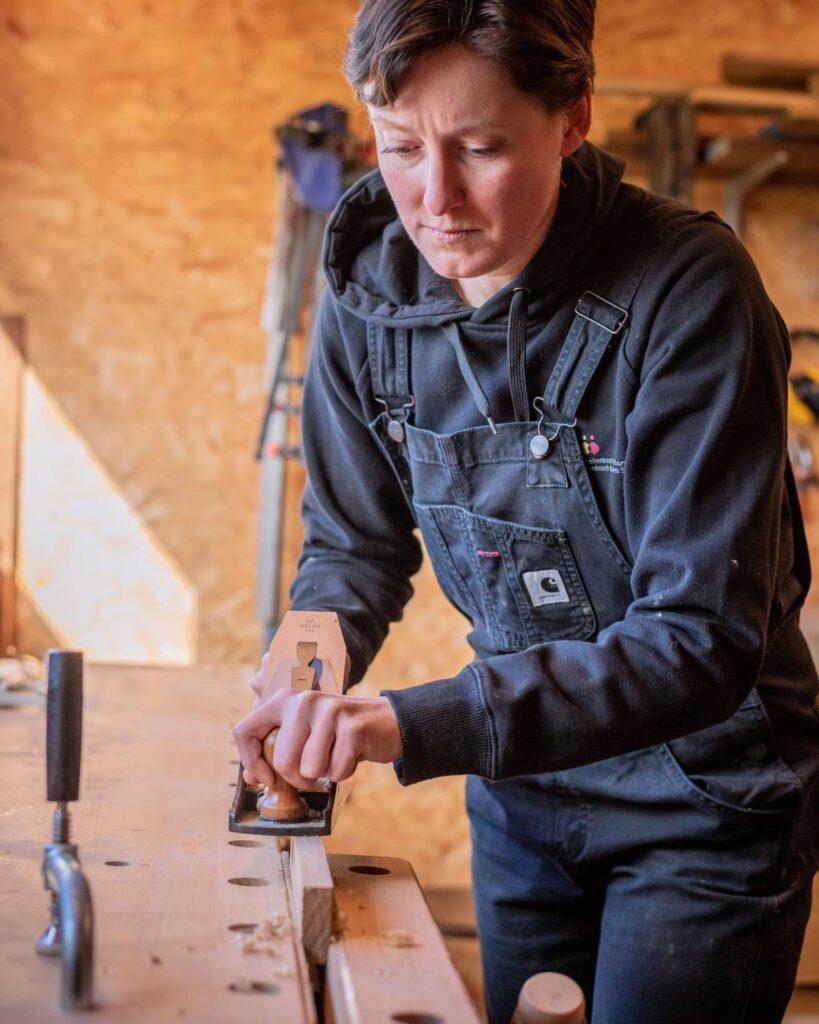 After one year of full-time training as a cabinetmaker, I got the hang of it and decided to do an additional 5 months' training in England, at the renowned Waters & Acland in the beautiful Lake District in Great Britain. There I learned a lot of hand skills that a craftsman furniture maker needs, combined with different techniques to make perfectly finished furniture in solid wood. These skills are very important to me.
New furniture in solid or ecologically modified wood
I work mainly with modified wood for all my garden furniture. This is European wood that is processed in such a way that it is transformed into the most sustainable wood in the world. A lot more ecological than using tropical hardwood. I also make unique pieces in solid wood for indoor use, in the wood species of your choice. These are the only pieces that I can offer.
Made from recycled old furniture
I like to give your heirloom/antique furniture a modern and unique look. Sandblasting of your furniture is also possible.